Diva cup Review – $35 Menstrual Cup
We're going to be talking about the Diva Cup menstrual cup reviews.
So I purchased the first version, model one of the Diva Cup at Whole Foods.
I think the menstrual Cup retails for about $35 or something like that.
Diva Cup is definitely the most readily available and well-known menstrual cup brand distributed at most drugstores, pad, and tampons outlet stores.
This one is probably the easiest to find, although there are many other brands and models, and styles of menstrual cups.
So it's not just a one size fits all type of thing.
Diva cup Review – Personal View of the Menstrual Cup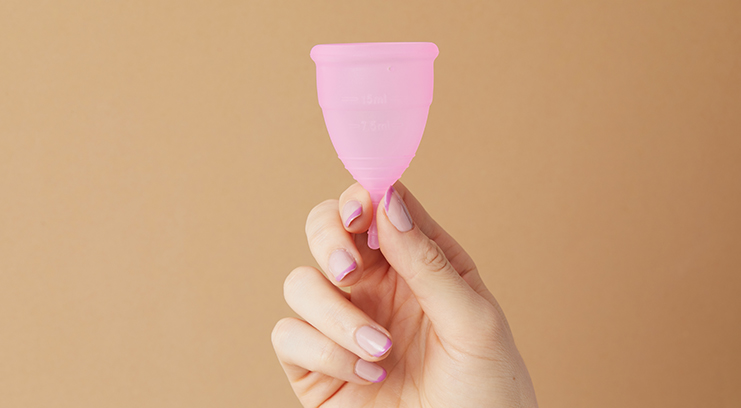 I picked this up because it was easy to find at the store, and I just wanted to give it a go.
But I didn't do a lot of research on the different kinds of menstrual cups.
So you get the box, and you get two little bags to keep the Cup in, which I think is really nice.
Suppose you want to keep it in your handbag or keep it on your sink. It's just a nice little storage cup or storage bag.
What is Diva menstrual Cup?
Diva menstrual cup is the easier, healthier, and greener alternative to pads and tampons.
Diva cup is a really super thick silicone cup, and then it has this little stem here for grabbing with, and it has a measuring inside ounces and milliliters. 
It's quite thick and, obviously, flexible. Diva menstrual cup comes with directions.
How to Insert the Diva Cup?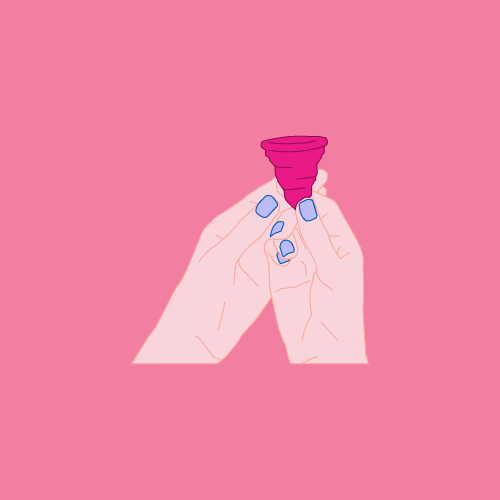 So the way that you insert the diva cup or the way that I personally chose to insert this is to fold it in half like a taco, basically, and you're going to pinch it pretty firmly insert it upwards.
So I found this folding method worked well for me.
So you have to keep a really firm grip on it while you fold it because it's super strong, and it'll just bounce back out.
So you have to grip really hard and get it up there folded.
As I said, once it's about half or three-quarters of the way, it just kind of slid right up into place. So getting it in was not super hard.
Position for inserting the Diva menstrual cup
 

I prefer to stand up when inserting it and get that first half in, and then basically the vagina muscles kind of suck it up in there after that.

 

It is obviously a little thicker and bigger than inserting a tampon.

 

But it wasn't super difficult for me, and I found the best way to do it was just standing up. I didn't do it over the toilet.

 

I just stood up, so that's what worked for me. At least, that's how it worked for me.

https://www.youtube.com/watch?v=oJ84d7esmr4
Diva cup negative side review
The main area where I had struggled and was a lot of a learning curve was the removal.
So I first put it in on my heaviest.
I think it was like the first full day of my period, and it's quite heavy for me on that day.
So I got it in fine and then a couple of hours, not that long in. It was not 12 hours.
Like an hour or two, I just wanted to see if I could get it out and experiment with it while I was at home.
So, when I went to take it out, I could feel the stem in there.
So the first time I tried removing it, I literally couldn't get it out.
And I started just getting irritated and frustrated and worked up, and so I just couldn't get it out.
So I had to take a break, and then what I ended up doing is getting in the shower, trying to relax, and get it out that way. So that's what ended up working really well for me.

GET MENSTRUAL PANTS FOR BEST RESULTS
The Biggest challenge removing it
It was just getting enough strength to unstuck it with one hand that was so difficult for me personally.
So basically, this is not sitting straight up in your vagina.
It's sitting back and being held into the walls, and so when you reach in, you can only find the stem.
But obviously, the body of the cup is all farther back in there.
How i tried removing the Cup?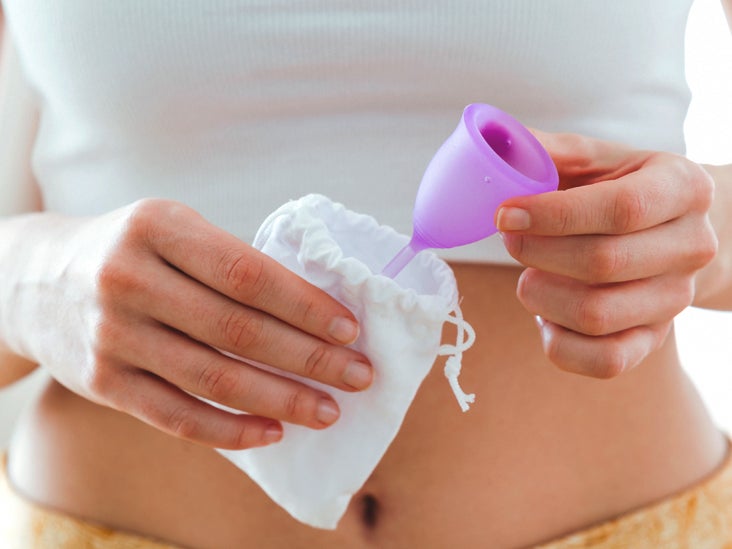 When you can reach the stem, but it's quite a grab to either get up higher or reach all the way up and break the seal.
So basically, what the directions say is that if you need help, pressing it a little farther down to get things going is to flex your body as if you're taking a poop, and it's going to push the Cup a little bit closer, so you have an easier time grabbing it.
So what I tried to do just to get things moving and get it closer to where I could get a better grip on it because when it suctioned up in your vagina.
That suction is no freaking joke.
Like it was way, way like locked and loaded in there like I couldn't get it out.
So, basically, even though I could feel the stem and everything, you're going to need to grab more than just this tiny little stem to get it out because the suction is so freaking strong.
So, what they suggest is you can either glide your finger all the way up and kind of break the seal a little bit to get things going because it's suctioned, or you can try and grab more of the base of it and kind of pinch it and get it out that way.
The easiest way to remove the Diva cup from the vagina
So what I found that worked after this first time and after removing it multiple times was to locate the stem and try and grab up above that and pinch as hard as I could and pull that way, or kind of like moving around, twist a little to break that seal and then pull it out that way.
So after removing it for the first time in the shower, I was able to remove it over the toilet.
And I really liked it that way because if it spills a little, it's in the toilet, and it's not so much of a mess.
Once you kind of figure out what works for your body and the best way to grab it, it becomes much easier.
Is Diva Cup Worth it?
Because of its ability to hold a large quantity of menstrual blood, it is worth it. However, the mindset of you removing and fixing again makes period panties better than diva cup.

GET MENSTRUAL PANTS FOR BEST RESULTS
Pros using Diva Menstrual cup
So there are pros to using a menstrual cup and making the purchase.
Cost-Effective
I decided to purchase the menstrual Cup because it's really cost-effective.
It basically pays for itself in just a few months of having your period.
Convenience
And it's not something you have to go out and repurchase over and over again every month or two months, so that's a huge drop in cost and convenience.
No subscription needed
Another factor is that I like to use organic tampons, and I was using either the subscription from Lola or Cora before this, and I have multiple addresses.
I don't live in one place all year round.
I'm kind of all over the place so that just got a little bit complicated.
Like I didn't want to change my billing address a million times and my shipping address and, carrying around tampons in my transport from East to West Coast, is way too much.

Compact and convenient
So, the menstrual Cup is just much more compact and convenient.
It's not something that I continually have to purchase or get delivered.
Environment Friendly
Another thing is, it's better for the environment because it is a no-waste product.
The menstrual cup keeps the environment friendly; these aren't going to fill up landfills like the massive amounts of tampons and pads that frequently dispose of every single month for all women in the world.
So that was a huge drop for me.
Eco-Friendly
I feel like this is definitely, like, kind of more of the future of our eco-friendly world.
Those are just some of the reasons why it made sense for me personally to switch over, and it probably would make sense for you for a lot of those reasons as well.
Final thoughts
My final thoughts on using this for just the first month is that it's definitely a little bit more complicated and more of a learning curve than I imagined.
Just on the getting it outside, like I told you guys, but it's worth it, I think, to learn how to use it properly will be great because it has so many long-term benefits.
I think it's kind of a cool and fun way to take care of your period as well as cost-effective.
It's not something that you continually have to like, go out and get every month, which I liked.
I just wanted to share my personal experience and opinions on the diva menstrual cup with you guys. 
I'm planning to use it in my future periods in the next couple of months and see if I enjoy it more.
I feel like I can only get better, so that's a positive.
Let me know what you guys thought if you have tried the Diva Cup or any other menstrual cup in the comments below, and maybe we can continue a chat down there if you all are interested in trying it.
FREQUENTLY ASKED QUESTIONS
DIVA CUP FUNNY
The cup can be funny at times, especially if it is not your actual size, I had such experience, and I decided to opt for period panties which made it more comfortable.
---
CAN YOU GET TOXIC SHOCK SYNDROME FROM DIVA CUP?
No, you cannot get shock syndrome. As i said earlier, it will take some time to get used to it. Practice and play with it before your period. A lube might help.  However, apply caution when inserting it.
---
IS IT SAFE TO SLEEP WITH A DIVA CUP?
It is advisable not to sleep with it, but no dangers have been established about sleeping with it, and if you are likely to get blood flow during sleep, get period panties.
---
IS A DIVA CUP MORE COMFORTABLE THAN A TAMPON?
Yes, it is better because it doesn't lead to staining as long as it is well-positioned, but period panties are better because it has no cons.
---
CAN YOU GO SWIMMING IN A DIVA CUP?
Yes, you can, but use it properly.
---
WHAT ARE THE DISADVANTAGES OF A MENSTRUAL CUP?
The disadvantages of using menstrual cup are:
You have to remove and wash.
There may be a mishap that will lead to a stain.
It must not be overfull because the stain will be evident.
---
WHY DOES MY DIVA CUP SMELL TERRIBLE?
Perhaps you did not wash it properly, or you didn't remove it as at when due.
Make sure you wash it with warm water after use and sterilize it before storing it in the bag.
---
HOW DO YOU KNOW WHEN YOUR DIVA CUP IS FULL?
You will know through the cup slightly getting filled. It is advisable to be watchful. However, with period panties, you do not need to worry about anything because of their ability to absorb and keep you clean until you are ready to remove them.